5x7 photos printed instantly onsite with our portable lab printer, (this is NOT inkjet)
These are true lab-quality, waterproof, 50-year archival prints.
Multiple reprints are available at the event from the same photo.
Everyone in the photo gets a print!
No long lines due to our FAST print times -- approx. 15 seconds each!
(Additional prints and different sizes can be ordered online after the event.)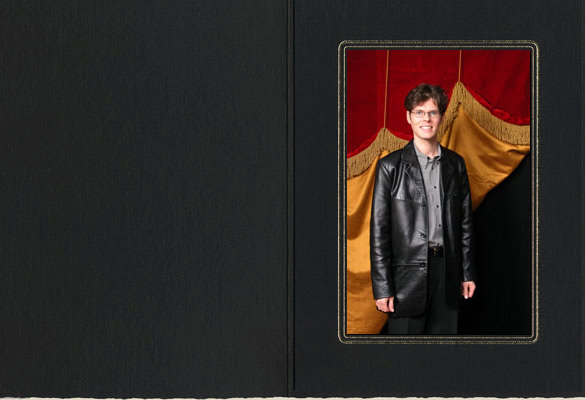 We bring the backdrop, lights and complete setup. Can be quoted per hour or by the print.
Pricing is determined: by the size of the printouts (4x6, 5x7 or 8x10); the date of the event; the number of people in attendance and the amount of hours needed.
You won't find better quality at any price!
Green Screen Photography
Green Screen photography allows us to photograph at your event and digitally add an image to the background, and words and graphics over the photo. The possibilites are limitless:

5x7 Print as delivered at the event
| | |
| --- | --- |
| Image as captured at the event | Digital background file in computer |
We use a 3-4 light studio setup for our greenscreen (not just an on-camera flash).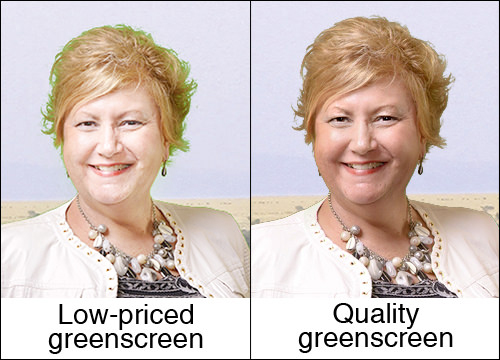 For a more automated and less expensive setup (without a cameraman, including instant uploads) we can set up our OpenAir Photo Station: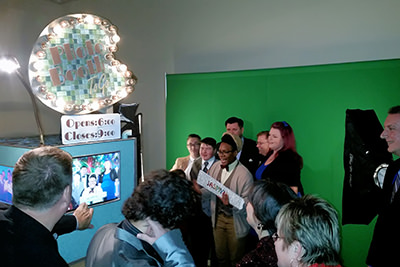 Learn more information about our PhotoBooth services by clicking here.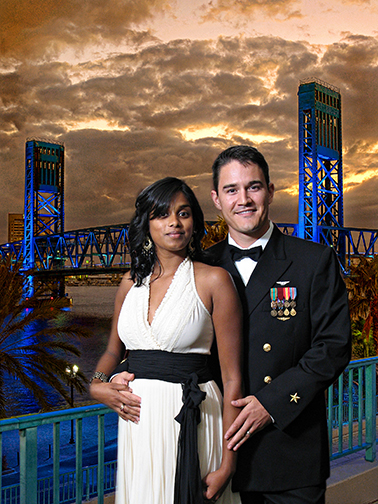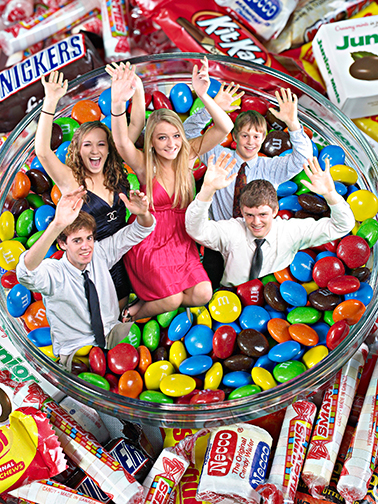 The logos at the bottom of this print were added at the event before the picture was printed: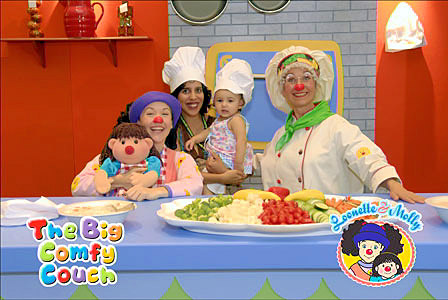 ---
Helpful information from our blog:
The Unlimited Disception
We offer on-site instant Printing and Green Screen photography at events including 4x6's, 5x7's and 8x10's. We have had years of experience with this type of work and have a good understanding of what the requirements are and what can realistically be accomplished. Although we may quote an 'unlimited' print package, we have based it on realistic numbers. (The number of people at the event, the size of the printouts and the number of hours needed.)
Our quote will include a printout for EVERY person in every photo and 'unlimited' photos during the time contracted for. (but of course, our calculations will be based on the actual numbers).

Too many vendors today are quoting and promote 'unlimited prints at the event' without regard to the actual numbers. They make it sound like they will print 'as many as you want' with absolutely no limits, without understanding the true requirements.
Reality is: There IS a limit based on time and capability; the printing capacity will always be limited by what the photographer can shoot within the allotted time and what the equipment can print within that same time period. If a vendor doesn't ask about the numbers and won't tell you their true and realistic capability, you shouldn't accept their unrealistic quote.
We have seen vendors with 'slow' printers (1 to 2 prints per minute) quote in this manner because they know their equipment will not allow for 'unlimited'. Our printers can print 4-5 prints per minute, To insure complete satisfaction and realistic expectations, (and because we are smart business people) we work to quote honestly and base our price quotes on what we can realistically accomplish for you in the alloted time.. We can bring multiple printers and photographers (and quote accordingly) if there is a greater need for speed. (We own 4 printers and can borrow 4 more from one of our associates, if needed.)
Nothing worse than the event planner booking the 'unlimited lie' vendor planning a 2-hour event with 600 people needing at least 300 prints only to be surprised at the event when the printer can only produce 120 prints in 2 hours! And even worse, they only brought enough paper for the 2-hour time period. But hey, you signed the contract and it did say "unlimited prints at the event during the contracted time." Now your only recourse is to pay for more time to get the number of prints you thought you had contracted for. --Buyer Beware
---